Design + Build + Remodel
Our new Model Home is now open!
Visit us in St. James today!
2370 St. James DR
Southport, NC
Open 9am-3pm Mon-Sat
Or schedule an appointment
Call or text 910-859-9571

3D Home Tour

Richmond Homes is a Professional Home Building and Remodeling company with all the experience necessary to make your home dreams come true! We work with the best materials, produce consistent results, and offer reliable work ethics on every project. We build it like it's our own, which means it's built to last. Our service area includes the communities of Wilmington, Leland, Southport, Hampstead, and the counties of New Hanover, Brunswick, and Pender.
Design
Do you need a custom home plan, new kitchen design or a plan for an addition? Richmond Homes can help you with all your design needs, from color selections to custom home plans. We use 3D software to help you visualize your dreams.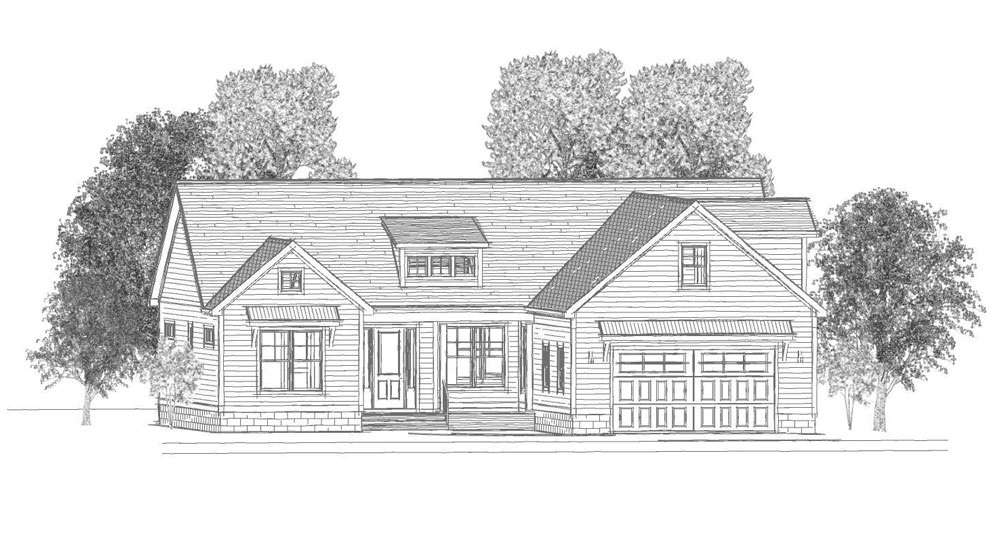 Build
Ready to build? Richmond Homes turns plans into reality. With more than 15 years of experience, we have all the tools and expertise needed to complete your home-building projects.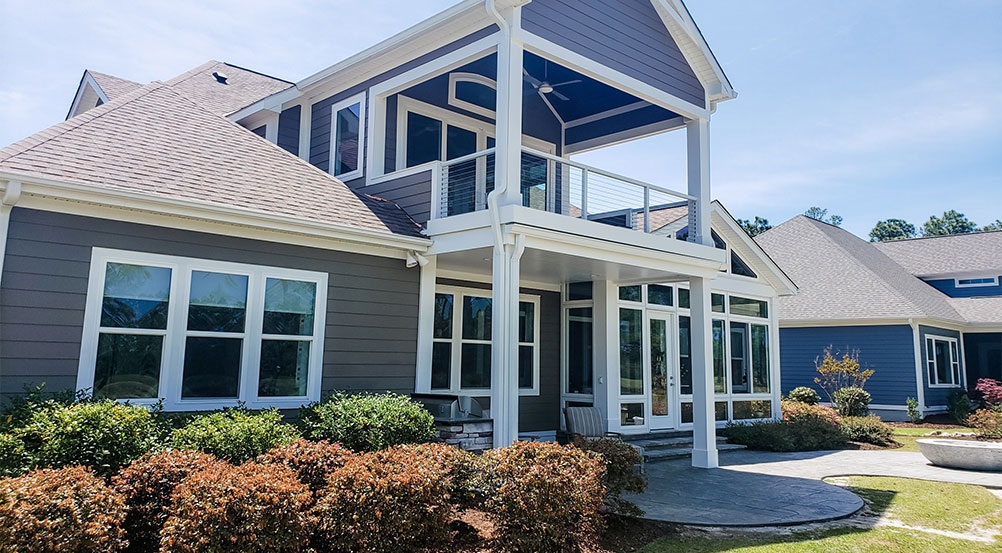 Remodel
Does your home need an update? Do you need more room? We have extensive experience in all phases of home remodeling. Get ready to love your home again!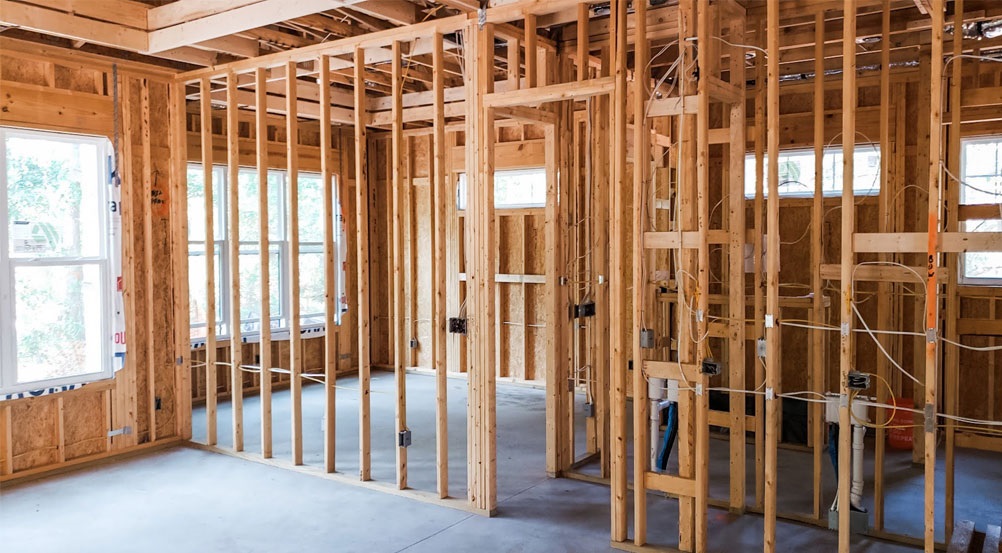 Project: Remodel or Convert an Attic
We had a huge attic that was barely usable for storage since it was too hot in the summer to store most items safely. We hired Richmond Homes to build out a new guest room and a clean storage room in the attic, add flooring and lighting to the rest of the attic and replace the flooring in the existing bonus room to give the whole upstairs a cohesive look. They were able to translate my fuzzy ideas into fabulous new spaces with attention to detail and top-quality work. I would recommend them to anyone looking for a reliable, high-quality contractor.
- Susan F., Southport, NC
Project: Remodel a Bathroom
We were new to the Wilmington area and lost for who to use as a contractor for our master bath and kitchen remodel. After meeting with several contractors, I selected Richmond Homes based on the attention to detail on the proposal, honest feedback given during those first meetings, the realistic timeline to completion, and an overall sense that quality work would be done within my budget and within the timeline we established. Chad and Richmond Homes DID NOT DISAPPOINT! They were professional and knowledgeable. They worked hard, were always on time, and did impeccable work. I would recommend them for any job you have, no matter how big or how small. I would not hesitate to hire them again. Over the years, out of all the contractors we have hired, they are second to none!
- Lori I., Wilmington, NC
Project: Build an Addition
We have long wanted to add to our house, almost since the day we moved in 14 years ago. The kitchen and living room were just too small to entertain or even have a family meal without bumping into the walls orwindows. Our neighbors recommended Chad Richmond, as they had been more than pleased with the work he had done for them in their kitchen. When we met with him, we were immediately impressed with his professionalism and his friendly demeanor. We committed to having plans drawn up, which was the basis for the cost estimate. We liked the design, and the price seemed fair, so we went ahead. It was a lot of fun to see the addition develop over the next few months. First, Chad's team put in the foundation, which was far more elaborate and sturdy than we had expected. Then the flooring, and again we were impressed with the quality of the construction and the materials. Then the walls - there are more studs in that room than empty space, I swear - and the roof. The windows and sliding doors are first-rate - our energy bills have gone down despite the extra 600 square feet of living space. The 20 x 12' deck adjoining the addition is perfect and made extraordinarily well, with massive concrete footings. In all, it's just the way I would have made it if I had the skill and about four years to work on it. We certainly feel that we got our money's worth. We love our new space. I've been working from home these last three months, and I'm sure I would've been climbing the walls in our former space. But now, I've finally got a corner office with windows, and I can watch our fountain out one and the birdbath out of the other while I'm logged on. And it's well enough constructed that I think we'll stay here when the next hurricane comes. We're delighted to give Chad and JJ our very highest recommendation.
- Sherry O., Wilmington, NC
Project: Remodel a Bathroom
Chad offered excellent alternative ideas! Arrived on time and worked until the day's goals were met and provided outstanding subs. Top-quality tile work, carpentry, painting skills.
- Linda T., Southport, NC
Project: Remodel a Bathroom
The guys were punctual, cleaned up every day, detailed professional workers. They listened to our ideas and also offered ideas. They got the job done as they said they would. I definitely will recommend and would hire them again.
- Ea R., Carolina Beach, NC
Project: Remodel a Bathroom
Chad & JJ spent two weeks with us on a hall bath total remodel, window, and sliding door replacement. The whole experience from start to finish was worthy of 10 stars!!! From meticulous craftsmanship and attention to detail, excellent advice and input on things we never thought of, very reasonable pricing, and such upbeat personality even when confronted with a few unexpected surprises, just a pleasure to work with them both. They finished on time, and each day when they left, I was amazed at how clean everything was, even after cutting a window in the shower wall and having to jackhammer concrete in the shower floor. You will not be disappointed Get ready to love your home again! We can't wait to have them start our kitchen remodel project.
- Lyndell D., Wilmington, NC
Project: Remodel a Bathroom
Chad Richmond was an excellent contractor. He started the project on schedule and stayed on it until completed. His reliability, trustworthiness, and quality of work all met or exceeded my expectations. I highly recommend Richmond Homes and will use them again.
- Tad D., Southport, NC
Project: Remodel a Bathroom
Working with Chad Richmond has been a joy. Finding a reputable contractor when picking out names from a website can be daunting, but boy, are we pleased. He showed up on time, gave us a quote, and then went back with what we needed after negotiating points on the quote. He has a great personality, is reliable, and does quality work. We could not be more pleased!
- Judy O., Wilmington, NC
Project: Remodel a Kitchen
He went above and beyond what was expected, showed up early, and worked late; when unexpected things came up in the project, he handled them professionally, was optimistic, easy to communicate with, and quickly replied to our e-mails and phone calls. Our kitchen turned out better than I could have ever expected! He is even doing a bathroom for my mother-in-law, which is how much I trust him. He is wonderful. He is a great hard worker who takes pride in his work, and we are very happy we hired him. We have other plans for him to do work in the future, and he is a GREAT improvement over the quality of any previous builders we have had. He even held my toddler when I needed to tend to other items! He is amazing.
- Kristen C., Wilmington, NC
Project: Remodel or Renovate One or More Rooms
Chad and his crew were very professional and helpful with suggestions and recommendations. All their work was done in a timely manner.
- Yvonne S., Wilmington, NC
Project: New Bedroom
Chad Richmond and JJ did a superior job building a fourth bedroom for us. Outstanding quality work, stayed ahead of schedule, responsive to any requests, and at a very reasonable price. I give the highest of recommendations to use Richmond Homes for any home needs. Awesome company!
- Lou O., Wilmington, NC